Explore Thousands of Embroidery & Digital Print Designs from the world's largest collection of textile Designers.
Find Best Supplier for Your Requirements. TEDEEX is a one stop destination for all your textile business needs.
Buy & Sell Textile Machine, Excess Stock, Industrial Property near you from first textile Classified Platform.
explore world of textile at your finger
Connect with Thousands of Textile Manufacturers and Traders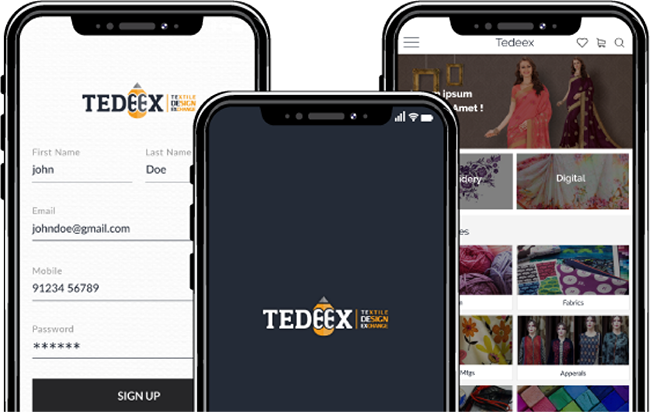 Find Expert in Service, Repair, Maintenance, Designers and any other Kind of textile Related Services.