Find Best Supplier for Your Requirements. TEDEEX is a one stop destination for all your textile business needs.
One Request, Multiple Quotes
An Easy Way to Send Buying Requests to Suppliers & Get Quote Quickly
OR
Have Specific Requirements ? Looking For Best Buyer // Supplier ? Call Us On 8000 100 161 or drop an email on requirements@tedeex.com
Explore World of Textile at Your Finger
Connect with Thousands of Textile Manufacturers and Traders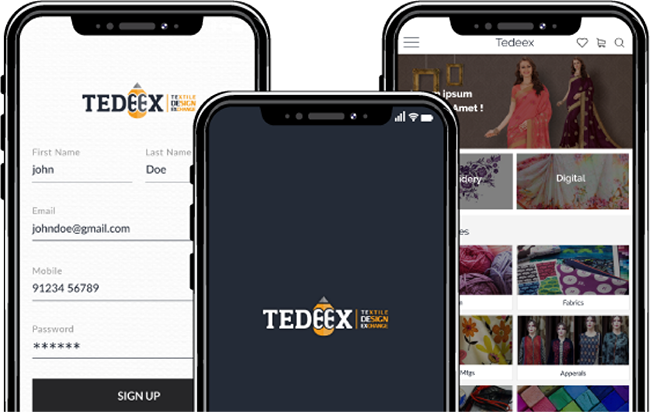 Find Expert in Service, Repair, Maintenance, Designers and any other Kind of textile Related Services.
How TEDEEX works for Suppliers
Sell your products on India's Largest Textile Marketplace in 4 Simple Steps
Sed ut perspiciatis unde omnis iste natus error
sit voluptatem accusantium
Sed ut perspiciatis unde omnis iste natus error
sit voluptatem accusantium